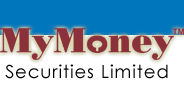 Services
Commodities Trading
Futures Trading in Commodities has opened up new growth opportunities and advantages not only for large cross section of market participants like: producers, processors, traders, corporates, trading centers, importers, exporters, co-operatives, industry associations but for investors community too. It offers unparalleled efficiencies, unlimited growth and infinite rewarding opportunities to all market participants and investors.

This market affords investors and traders a very dynamic field for diversified investment & trading opportunities in addition to equity markets. The immense benefits of futures trading are opened, for all market participants and investors alike, to be realized.

In India the Multi Commodity Exchange of India (MCX) and National Commodity and Derivatives Exchange Ltd. (NCDEX) are the two state-of-the-art commodity trading platforms for Futures Trading which commenced operations in November and December 2003 respectively. Both are national level, hi-tech driven and online commodity exchanges, which provide a very wide spectrum of derivatives driven by best global practices, professionalism and transparency for all market participants. Both - MCX & NCDEX - are headquartered in Mumbai and these are led by expert Management Teams with deep domain knowledge of commodity futures market having integrated dedicated resources and infrastructure.