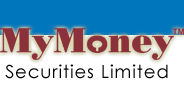 About Us
History
My Money Securities Limited is Stock Broking Company. It was incorporated on 05th March, 1992, as "Felicitate Investment Private Limited". The Company has changed the name from Felicitate Investment Private Limited to My Money Securities (P) Ltd on 16th June, 1994. Thereafter conversion from My Money Securities (P) Ltd to My Money Securities Limited on 28th September, 1995 with the Registrar of Companies, Delhi & Haryana. The Corporate Identification Number is L67120DL1992PLC047890.

The Company is mainly doing Stock Broking Business. The Company is member of National Stock Exchange of India Limited (NSE) and Metropolitan Stock Exchange of India Limited (MSE). Its acquired membership of NSE in capital market segment on 27th February, 1996 and Future & Option segment on 25th May, 2005. The Company have also taken membership of MSE in Currency Segment on 29th September, 2008.

The Company also acquired the membership of Central Depository Services (India) Limited (CDSL) as a Depository Participant on 03rd October, 2018.