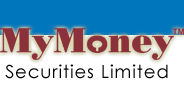 About Us
Company Profile
My Money Securities has developed its business of financial intermediation through an enduring commitment to serve the long-term interests of clients with complex financial needs. Our activities span all key segments; our aim is to be a prominent player in each one of them.

We counsel clients on corporate structure and strategies for increasing shareholders value; arrange Debt and Equity financing through Public issues and private placement. We trade in securities, advise on and manage investments and provide selected operational services.

1) In all these endeavors, we work from a Fundamental set of strengths derived from professionals associated with us.

2) We put our client's interest first and seek long-term relationship of mutual trust with them.

3) Sound, fundamental research and analysis form the basis of our advice and actions.

4) We insist on teamwork to make full range of our capabilities available to our clients and to work creatively on their behalf.

5) We strive to maintain the highest standards of conduct. Our reputation for fair dealings is our greatest asset.

These strengths infuse our business and provide a rational framework for managing it, with the knowledge that there is nothing as perfect analytical model or a fully predictable future. Our combination of character and capabilities defines our competitive advantage in a complex financial world.



OUR ETHICAL STANDARDS
We believe in an open and transparent environment with strict adherence to the highest norms of personal and business conduct.

FOCUS ON CUSTOMERS
Our actions are motivated by the interests of customers. Our focus on quality of investments results, client serving and back-office operations is evidence of our strong commitment to the individuals and the institutions that have chosen to invest with.

MEMBERSHIPS OF STOCK EXCHANGES
MY MONEY SECURITIES LTD is a corporate member of National Stock Exchange of India Ltd., on the Capital Market Segment and Futures and Options Segment and is a dealer on the OTCEI (OVER THE COUNTER EXCHANGE OF INDIA). The multiple memberships assist us in getting the best possible deals for our clients. MCX-SX, Camco Commodities Pvt. Ltd.

INFRASTRUCTURE:
MY MONEY SECURITIES LTD (MMSL) firmly believes that for building a sound business, emphasis has to be laid on setting up state-of-the-art infrastructure. Accordingly it has built up strong infrastructure, the details of which are attached in Annexure "II".

HUMAN RESOURCES:
We have a team of employees who possess the necessary skills and knowledge to deal efficiently in this line of business. We believe in teamwork and mutual co-operation and trust to achieve the desired objectives and to provide quality and service of the highest standard to the satisfaction of the customer. We work towards continuous growth and development by acquiring relevant skills and competency in an environment of equal participation, transparent working and commitment.

TRANSPARENT & EFFICIENT SERVICES:
MMSL believe that transparency and efficiency is one of the most important aspects of the broking business to build a long-term relationship with its clients. The company has trained personnel who strive to clinch the deals at the finest rates for its clients and they also provide on-line confirmation of trade done on behalf of the clients. The company has developed a strong Internal Control System and procedures for its Broking operations so as to eliminate any errors and omissions in billing & accounting.